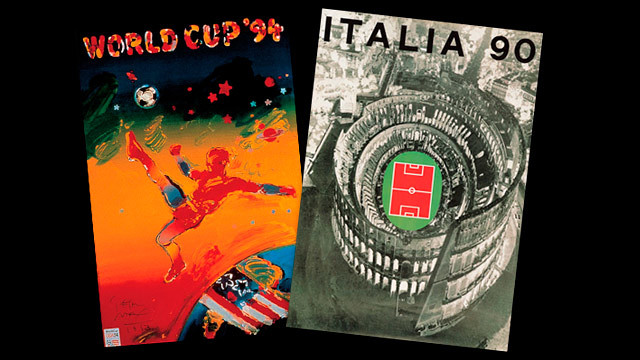 The fifth in our series of reviews about Barça players at the World Cup Finals. There were a mere 5 in 1990 and an impressive 12 in 1994
Just two days away from the start of the World Cup Finals, in Brazil, and we are continuing with a series of summaries of all previous tournaments, always from a Barça perspective. In these two editions (Italy 1990 and USA 1994) we saw one of the World Cup Finals with just about the smallest FC Barcelona representation, and also the first Barça player to win a World Cup.
Italy 1990
– FC Barcelona representation in the 1990 World Cup Finals was the lowest since 1974. 5 players under contract with the club went to Italy: Zubizarreta, Roberto, Bakero, Julio Salinas, and Koeman
.- Julio Salinas and Koeman, with a goal each, were the only Barça players to score in the World Cup Finals in 1990. Salinas scored in the last 16 game against Yugoslavia and Koeman scored against Germany in the same round. Both players' national teams were eliminated in that round and the Barça representation in the tournament ended there.
– Zubizarreta, Roberto, and Koeman played all 4 possible matches, Julio Salinas played in 3, and Bakero in only 1.
– In this edition two former Barcelona stars went a long way in the competition. Diego Armando Maradona was runner-up with Argentina, and Gary Lineker reached the semi-finals with England.
United States 1994
– Romario was the first Barça player to win a World Cup winners medal, and he did it in 1994.
– Stoichkov won the Golden Boot, scoring six goals in the tournament, tied with the Russian Oleg Salenko. Romario scored five. Both Stoichkov and Romario were named in the best eleven of the tournament.
– Barça players scored as many as 15 goals in the 94 World Cup Finals. In addition to the 6 by Stoichkov, and Romario's 5, the other scorers were Goikoetxea (2), Guardiola (1) and Begiristain (1).
– The United States World Cup Finals were a giant leap forward as far as the number of FC Barcelona players is concerned. Until then the maximum number of Barça players called up was 8, and no less than 12 participated in the 94 tournament.
– The bulk of the Barça players were part of the Spanish team managed by JavierClemente. A total of nine players under contract with the Club were called up: Goikoetxea, Ferrer, Sergi, Abelardo, Nadal, Bakero, Guardiola, Begiristain, and Lopetegui.
– The list of Barça players called up was completed by Koeman (Holland), Stoichkov (Bulgaria), and Romario (Brazil).
– Stoichkov's Bulgarian side only qualified for the Final stages with a last-minute victory over France (1-2), but ended up being the revelation of the tournament by reaching the semifinals where they were eliminated by Italy