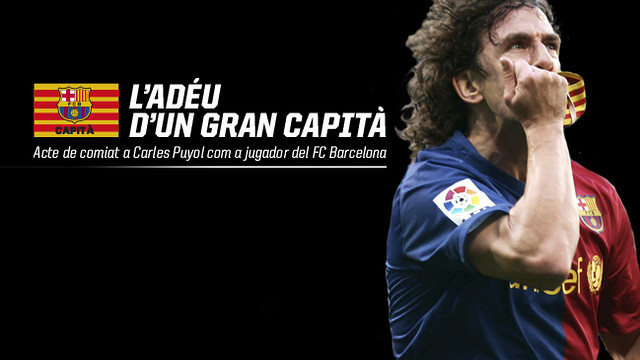 Van Gaal, Guardiola, De la Peña and Luis Enrique amongst the figures in the video
Club captain Carles Puyol bade farewell to the fans on Thursday May 15 in an event held at the Auditori 1899. This video was shown at the event and features the words of ex-coaches, ex-players and players and, of course, the captain's armband.
The Barça fans also wished to say farewell to Puyol with this video.