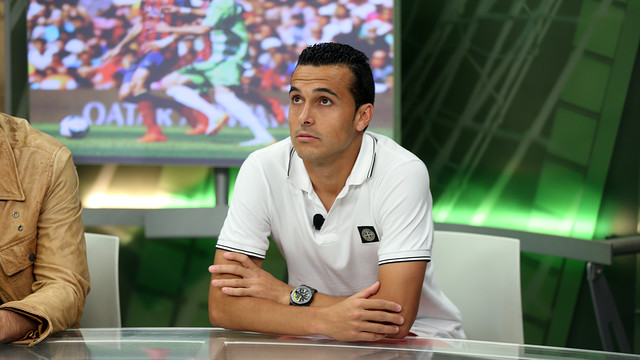 Pedro admitted that Barça have had a "really tough" week after the death of Tito Vilanova
He recognised that he can't "be happy" about not fighting for the League title right to the end
Pedro Rodriguez acknowledged, on the Barça TV program 'El Marcador', that the first team squad is having a tough time. The draw against Getafe, in injury time, means that they've practically said goodbye to the League, making them "really down and devastated" in his own words. "We played well enough but failed in front of goal" he said about the game, where Lafita equalised very late on to make the final score 2-2.
Pedro admitted that the season has been "really tough",including all the non-sporting things that the team have suffered during the season, and they can't "be happy" if they're not competing for the title right to the end. "I'd rather win than score 50 goals" he said, aware that it's not down to him to say how well he's done. "I always try to work hard on the pitch" he added. [[CITA_1]] With regards to the immediate future, the forward is committed to "get the League over with and think about next year…I think we have a great squad to be able to carry on doing great things" he said
The Barça number 7 also referred to the recent death of Tito Vilanova: "This week has been really tough, above all mentally. Tito was really well respected, an amazing person, loyal, direct, sincere. Everyone loved how he was. For us it has been really tough".
This week has been really tough, above all mentally. Tito was really well respected