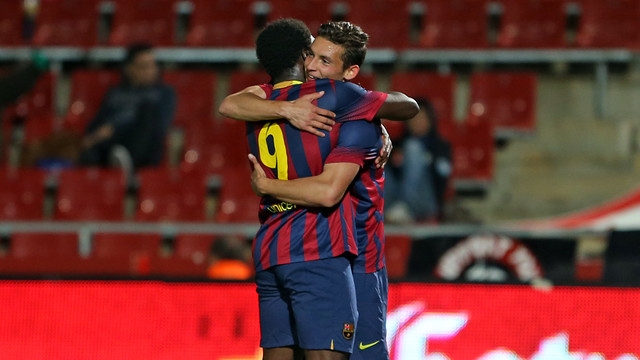 Barça are chasing their eighth Copa Catalunya title against Espanyol on Wednesday evening
The game is a repeat of last season's final in Lleida, which FCB won on penalties
The league over, FC Barcelona have just one more game in the 2013/14 season. It's the final of 25th edition of the Copa Catalunya, which kicks off tonight at 9.30 PM CET in Girona. The opposition, as it was last season, will be Espanyol.
A year ago, the final in Lleida ended one goal apiece, and Barcelona won the trophy on penalties.
After eight
If Barça win at the Montilivi this evening, it would be their eighth Copa Catalunya title. FC Barcelona have won this title more than any other club, their nearest challenger being Espanyol with six.
FC Barcelona will be travelling with the following players: Masip, Ortolá, S. Gómez, Patric, Ilie, J. Espinosa, Grimaldo, Babunski, M. Bagnack, Samper, Denis Suárez, D. Nieto, Lucas, Adama, Sandro, Munir, Roger Riera and Kaptoum.