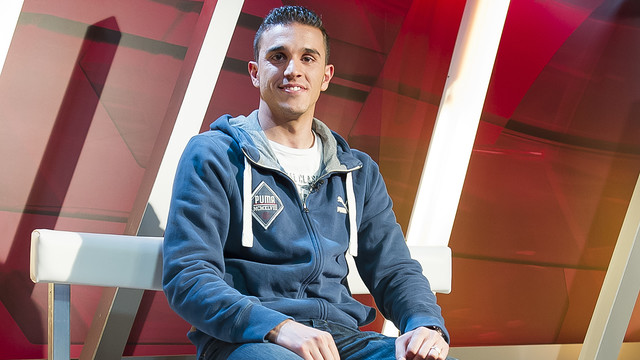 The FC Barcelona B keeper will sign a three-year contract extension
FC Barcelona announce that the Club and the player Jordi Masip have agreed to terms to extend the players contract, which was due to expire on June 30 of 2015. The player will ink his new three-year contract in the coming days.
His buyout clause will be set at 35 million euros.
His stats
Formed at La Masia, he's played in every age bracket in Barça's youth system. His first match for Barça B was in the 2009/10 season, against Valencia, when Luis Enrique was the manager. During the 2012/13 season he was named to the first team as the back-up keeper under Tito Vilanova (Valdés was suspended for a game).
With Barça B he played a total of 77 matches over four seasons. He's won 32 games, tied 20 and lost 24.
The keeper is known for his agility and excellent reflexes. He's intuitive, quick, and talented with his feet. Even though he's not a keeper that's known for his height, he's very adept at covering areal play. He's a crucial player for Eusebio Sacristán's Barça B team.