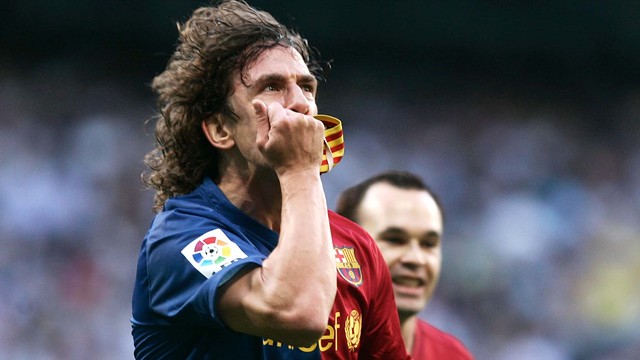 On 2 May 2009, FC Barcelona gained an historic win away at Real Madrid
The victory catapulted Barça towards La Liga title, that they ended up winning with a 9 point margin

The 2nd of May 2009 is a date etched on the memories of Barça fans, and for years to come. That Friday, five years ago, FC Barcelona played one of the greatest matches in living memory at the Santiago Bernabeu, where for the first time ever Barça scored six goals in Madrid. Although they went a goal down, goals from Henry and Messi (each player scoring two), Puyol and Piqué allowed Barça to open up a definitive gap at the top of La Liga table.
Amazing comeback
The game started badly for Barça, when Gonzalo Higuaín scored with a header from a Sergio Ramos cross in the 14th minute. Soon after though, Barça turned the match on it's head with goals from Thierry Henry and Puyol in the 18th and 20th minutes. Messi scored the third on 36 minutes and it looked like the game was over, but Sergio Ramos brought Madrid back into the game at the start of the second half. However, Barça took over completely and 3 more goals from Henry, Messi, and Gerard Piqué put the icing on the cake to give Barça their historic 6-2 victory.
La Liga, ever closer
The win was really important and had a dramatic effect on the league table, as Barça came to Madrid with only a four point advantage, with just 5 games left, after having a 12 point lead some weeks earlier. With this win they increased their advantage to 7 points, ensuring La Liga title, in the treble winning season.
Video highlights