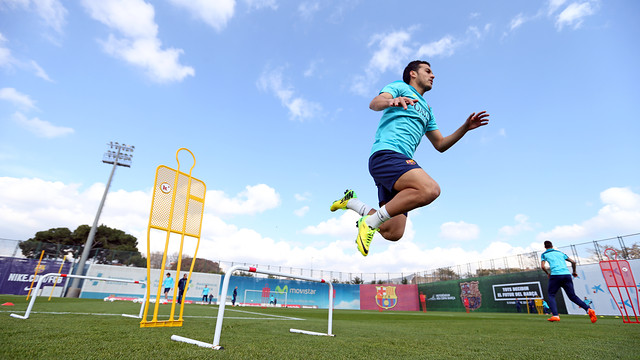 The first team will train on Monday, Tuesday, Wednesday, Thursday and Saturday ahead of the match on Sunday
FC Barcelona come into the penultimate week of the season with a schedule of five training session before the match against Elche. Elche need to win points in order to stay clear of the relegation zone.
Barça will have to win on Sunday and hope for Atlético Madrid and Real Madrid to lose in order to keep title hopes alive. The team will train on Monday (6:00 PM CET), Tuesday (11:00 AM), Wednesday (11:00 AM), Thursday (11:00 AM) and Saturday (11:00 AM), and travel to Elche on Sunday morning for the match, which is scheduled for 7:00 PM CET.