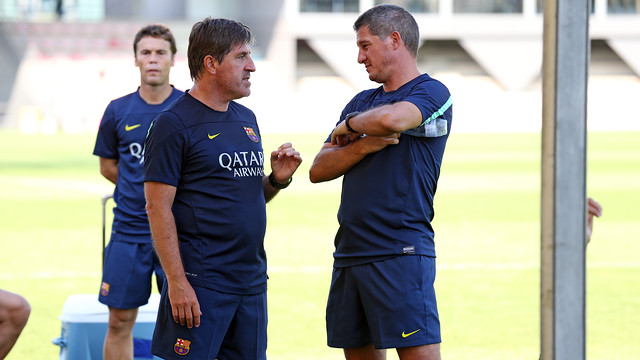 Roura will be the new director of youth football, while Altimira will be the new youth system coordinator
Paco Seirul·lo will become the training methodology director while Rubi will not continue at the Club

In addition to the announcement that Luis Enrique will be FC Barcelona's new first manager, the Board of Directors also announced additional changes to the Club's coaching structure.
Jorid Roura, first team assistant manager under Tito Vilanova, was named the director of youth football, while the physical fitness manager Aureli Altimira will be the new youth system coordinator.
Paco Seirul.lo, also a physical fitness manager, was named the director of training methodology, a new position in the existing coaching structure. Joan Francesc Ferrer 'Rubi', who joined FC Barcelona in 2013 after managing Girona, will not stay on at the Club next season.
Betting on continuity
When it comes to Barça B, the Club has offered current manager Eusebio Sacristán a contract extension.