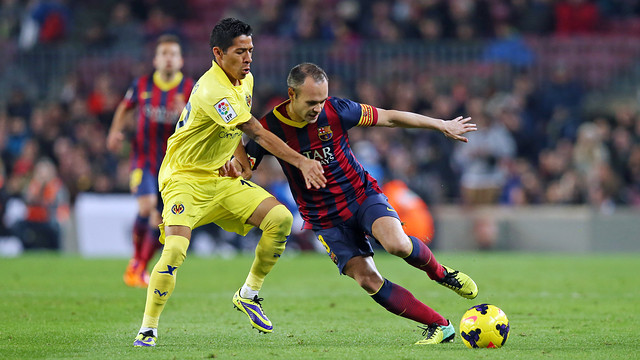 The league game at Villarreal will kick off on Sunday April 27 at 9.00 PM CET
The weekend after, on Saturday May 3, Getafe are at the Camp Nou from 4.00 PM CET
This Friday afternoon, the days and times of the forthcoming Liga fixtures with Villarreal and Getafe have been announced. The first, game 35 of the season, will be on Sunday April 27 at El Madrigal, kicking off at 9.00 PM CET. The latter gets under way at the early time of 4.00 PM CET on Saturday May 3 at the Camp Nou.
Note that it was also announced this week that the game between Barça and Athletic Bilbao at the Camp Nou has been switched back to its original weekend, now kicking off at 9.00 PM CET on Sunday April 20.
FC Barcelona beat Villarreal 2-1 in the home fixture played earlier this season with both goals scored by Neymar Jr. The trip to Getafe, the last of 2013, saw FCB go 2-0 in the first half, but bounce back to win 5-2 with a hat-trick from Pedro and a brace from Cesc.