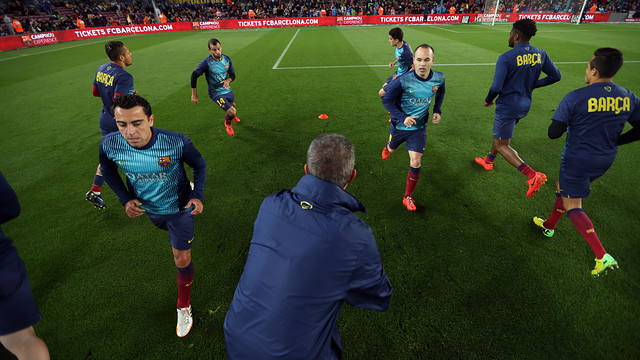 We follow Barça's number 6 as he prepares for Sunday's win over Athletic Bilbao.
After watching Neymar Jr and Andrés Iniesta's pre-match preparations, we now look at how Xavi warms up for a game – specifically last Sunday's FC Barcelona-Athletic Bilbao game at the Camp Nou.
Watch hpw Xavi gets himself ready for the game from the moemnt he arrives at the ground until he runs out on the pitch.