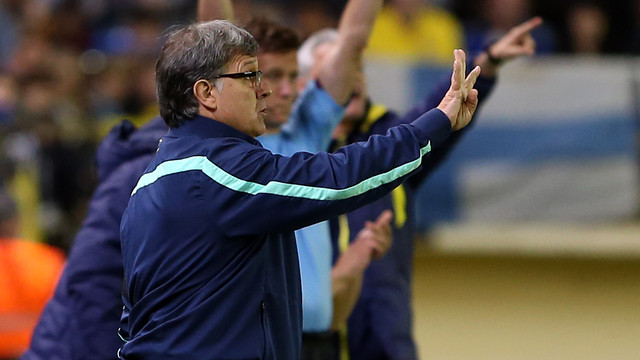 The manager says that preparing for this match was "difficult" after the team learned of Tito Vilanova's death on Friday
After the match against Villarreal Tata Martino wanted to talk about FC Barcelona's difficult weekend due to the death of Tito Vilanova. "It's been a very sad weekend for Barça and for football. Talking about football now, independently of how the game played out tonight, seems inappropriate and out of place." The manager then sent his condolences to Vilanova's family and friends.
Martino briefly talked about Barça's capacity to fight back. "It was very difficult because we were two goals down. But we showed our capability to react, our courage, and fortitude. That's what we had to do in order to still have a chance of winning the Liga." Finally, he noted that preparing for tonight's match wasn't an easy task after the team learned of Tito's passing on Friday.