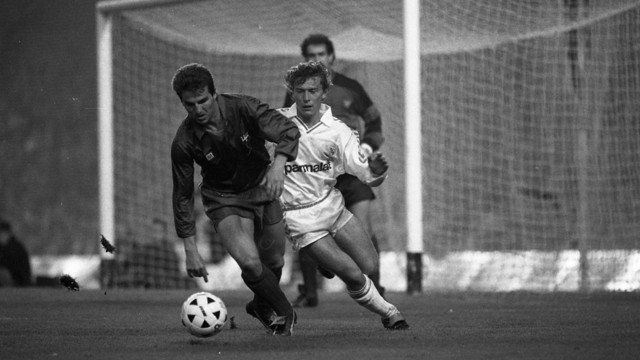 This is the third occasion that the Camp Nou has hosted a game with a vote going on at the same time
In both of the two previous instances the opposition was Real Madrid
It is not a normal situation for a game to be played at the Camp Nou with an election going on in the background. In fact, it has only happened twice before, and on both occasions the opposition was Real Madrid. The first was on April 1, 1989, when Josep Lluís Núñez was re-elected president. The game itself ended without score. The second time was on March 7, 1998, the day of the vote of no confidence presented by the Elefant Blau movement, with Josep Lluís Núñez again coming out tops, and Barça winning the clásico 3-0.
There were two other instances of match day voting at the Camp Nou, but with the first team playing away. On November 12, 1950, FC Barcelona drew 2-2 at Celta while the members were voting in a referendum regarding the Camp Nou.
And then there was June 15, 2003, when Barça won 3-1 away to Valencia on the day that Joan Laporta was elected president
That amounts to two wins and two draws for FC Barcelona when they have played on the same day that the members have gone to the ballot boxes.