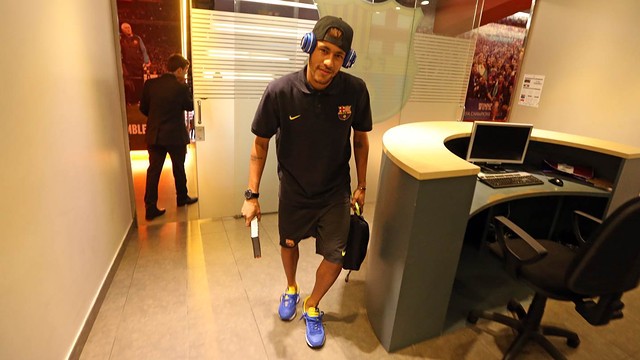 Relive the most interesting pre and post-match moments of the first leg of the Champions League quarter final between FC Barcelona and Atlético Madrid
We look at how the FC Barcelona and Atlético de Madrid players spent the build up to the Champions game at the Camp Nou and their post match reactions, after draw 1-1. You can follow the Barça team as they make their way to the Camp Nou, watch the fans arriving and see how the media cover the game.
The arrival of Barça's players to the Camp Nou, the pre-match jitters of the fans, the players passing through the mixed zone, and more, these are but a few of the things you'll see in this eight-minute behind-the-scenes video.
Behind the scenes Chapter I