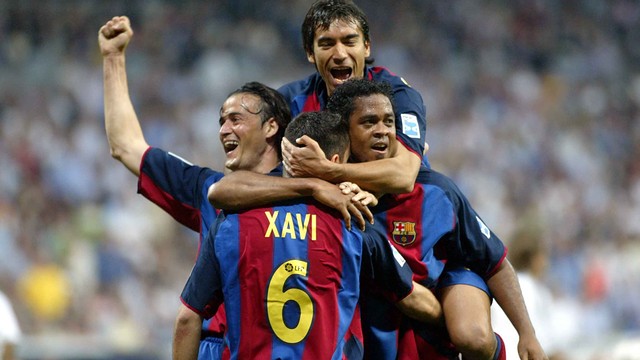 Toni Padilla, a journalist with the ARA newspaper, looks back at Ronaldinho's brilliant assist to set up Xavi and pressage the start of the team's run of success
Padilla also reckons the goal echoed the one conjured up by Laudrup and Romàrio 10 years earlier in Pamplona

After Ricard Torquemada's choice of Gerard Piqué's goal in the 2-6 win the RA journalist Toni Padilla has picked Xavi Hernadez's goal from the 2003/04 campaign – Frank Rijkaard's first season in charge.
It was on 25 April 2004 that the Catalan midfielder scored the winner with just five minutes left to play (1-2). In the build up, Ronaldinho showed some sublime skill and Padilla recons: "that was a link with the goal Romario and Laudrup had conjured up 10 years earlier in Pamplona"
That 1-2 win atteh Bernabeu "showed the good things which were coming", according to Padilla, even though despite the win, it wasn't Barça who took the title, but Valencia.