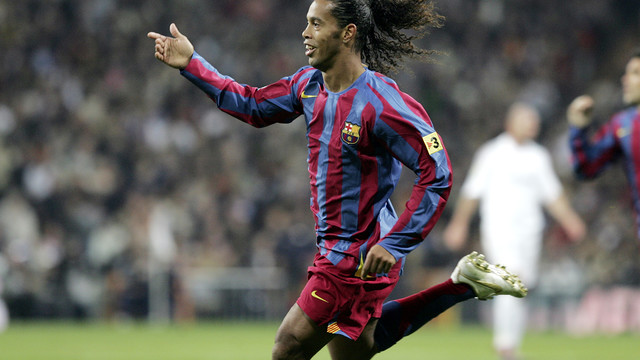 On 20 November 2005 the Brazilian was given a standing ovation from the Bernabeu after he scored the second goal of the game
The last goal we're going to highlight before this evening's game at the Bernabéu is the 0-2 that Ronaldinho scored on 20 November 2005. FC Barcelona defeated Real Madrid by 0-3 that evening thanks to goals from Eto'o and the Brazilian, who scored a brace. The 0-2, however, is still remembered for its beauty.
For the journalist Marcos López, who writes for El Pediódico, the goal "is the best moment" from Ronaldinho, who takes advantage of his "physical exuberance" against Ramos, Helguera and Casilla.