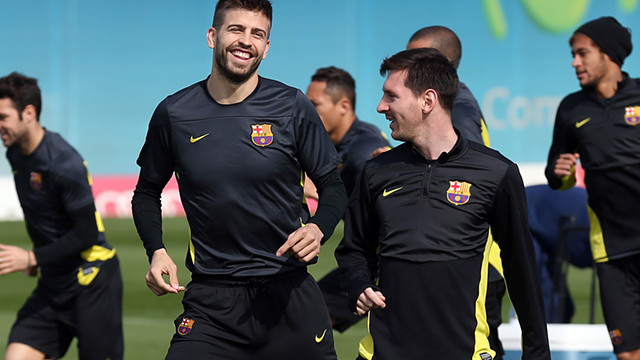 The following six-minute video gives you a behind-the-scenes look at Barça's training session and Mascherano and Martino's press conferences
The Champions Leauge has returned to Can Barça. The first team held its penultimate training session at the Ciutat Esportiva ahead of tomorrow's clash with Manchester City at the Camp Nou. A total of 23 players, all of whom will spend the night the team hotel this evening, participated in the session.
After the session, Javier Mascherano and Gerardo Martino talked to the press.
"Don't count us out," declared the center back when asked about the team's recent form. The manager cautioned that his team would do well to forget the 0-2 scoreline from the first leg. "We have to think about this match as if it were a second half, with the score at 0-0. We can't speculate."