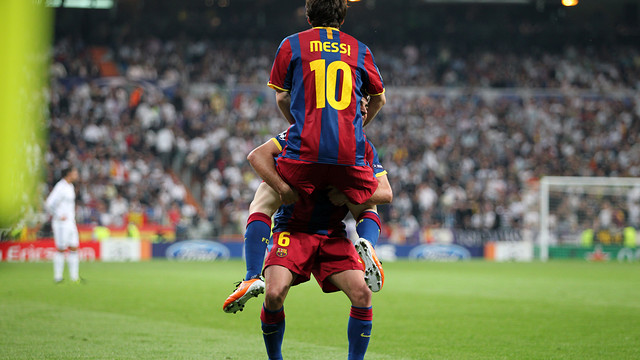 David Bernabéu, of TV channel Cuatro, highlights the way the Argentinian "dreamed up an impossible move"
He also admires the right-footed finish, and how "Messi's weaker foot has evolved a lot in recent years"
After describing Pique's goal in the 6-2 win and Xavi´s effort in 2004, this Friday TV presenter David Bernabéu has picked Leo Messi's weaving run in the first leg of the 2010/11 Champions League semi-finals. An amazing dribble on the road to Wembley and the club's fourth Champions League title.
Bernabéu was especially enamoured by the Argentinian's imagination to "dream up an impossible move." The run practically starts in the centre circle, and Messi beat everyone in his way to eventually find the net.
He also admires the right-footed finish, and how "Messi's weaker foot has evolved a lot in recent years".