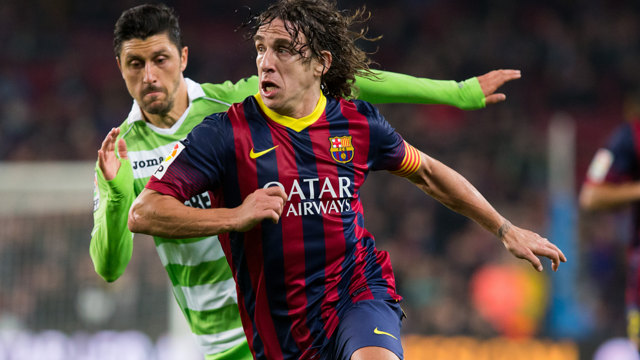 The FC Barcelona captain will be speaking to the media from the Ciutat Esportiva pressroom
A live English language translation will be streamed on the club website
Today Tuesday at 4.00 PM CET, Carles Puyol will be speaking to the media in the Ciutat Esportiva pressroom shortly before the first team training session, scheduled for 5.00 PM CET.
The event is being screened on Barça TV, and will also be streamed live with an English language translation on www.fcbarcelona.com.
Carles Puyol scored his first league goal of the season against Almeria on Sunday night, and has played 12 matches during the present league, Champions League and cup campaigns. After a long recovery process, he made his return to official match duty on October 19 in the 0-0 draw away to Osasuna.