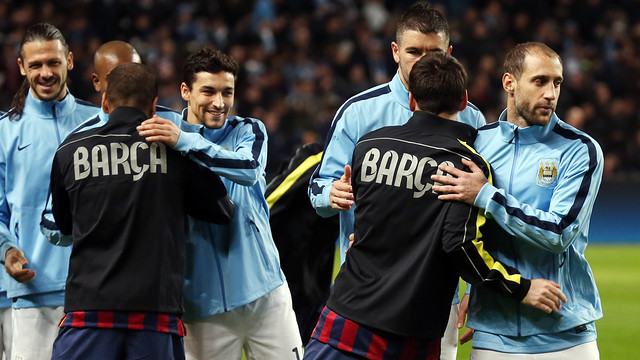 FC Barcelona will leave La Liga to one side and try to make good on the 0-2 from the first leg against Manchester City
City need two goals to force overtime and three to directly access the quarter-finals of the competition
FC Barcelona will play the most important match of the season this Wednesday evening. Barça will host Manchester City at the Camp Nou for the second leg of the Champions League knock-out round at 3:45 EST; 8:45 PM CET. The 0-2 from the first leg is an important advantage, but it's better to not focus too much on that result and go into this evening's game as if it were 0-0.
One of challenges the team face is to leave behind the negative results from league play. The 0-1 away to Valladolid, which left Barça four points adrift of the top spot in the league, should be left behinf as the team come into the match at the Camp Nou. It's time to change the chip, as they say in Catalonia and Spain.
In order to receive Manchester City, Gerardo Martino has called up 23 footballers to the team. All available players, besides Isaac Cuenca and Jonathan Dos Santos – who are injured – made the team. The manager must cut five players from the squad before kick off.
The British team come into the match at the Camp Nou with the obligation of trying to fight back from the 0-2 deficit from the first leg. They need two goals to force overtime and three if they want to mount a convincing comeback and qualify directly for the quarter finals of the competition.
The morale level of the Citizens is similar to Barça's: Wigan booted Pellegrini's team from the FA Cup (1-2) while Barça have lost two of its three league fixtures in the last three weeks.