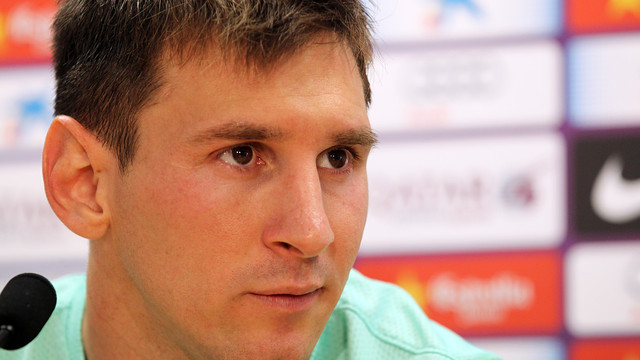 The Argentinian superstar wished the Barça captain luck: "he deserves it, he's a fabulous person"
Lionel Messi admitted that the team will miss Puyol next season. Speaking on the television program 'Mundo Leo' he explained that "it's a decision that he's probably thought a lot about, because it's not easy to make……if he's said it, it's because he's totally convinced and sure about it. He'll be sorely missed, both inside and outside the dressing room" he said. [[CITA_1]] The Barça number 10 also wished him good luck in everything he does from the 1st of July: " We wish him the very best in whatever he wants to do. Whether he goes to play somewhere else or wants to do something different, I hope it goes really well. He deserves it, he's a fabulous person".
It's worth remembering that Carles Puyol announced on Tuesday, in a press conference at 16.00, that he will leave FC Barcelona at the end of the season.
In another vein, Messi also talked about the superb free-kick he scored from against Almeria last Sunday: "I saw the space and that the goalkeeper had positioned himself close to the post. I saw the space to place it around the wall and tried it. It worked, but it could have gone anywhere".
it's a decision that he's probably thought a lot about, because it's not easy to make