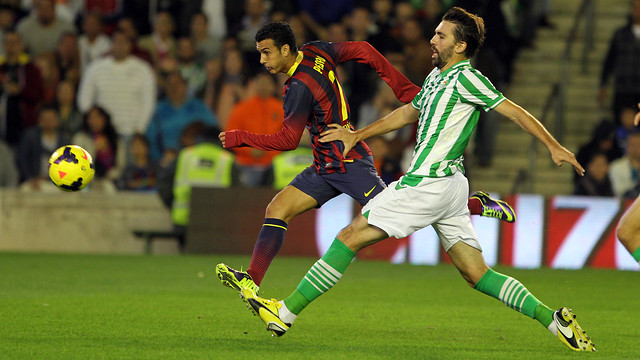 Granada v FC Barcelona will on Saturday April 12 at 8.00 PM CET
The Barça v Betis league fixture will kick off at 6.00 PM CET on Sunday April 5, the same day as referendum on the proposed restructure of the stadium and other facilities, which will be held from 9.00 AM to 9.00 PM CET on the Camp Nou forecourt. Please remember that in order to vote, members must comply with the following requirements: be 18 or over, not be legally incapacitated, have been a member for at least one year and be included in the electoral roll.
In addition to the time and date of the game at home to Betis, the Spanish Football Federation has also announced that the Granada v Barça game the following week will kick off at 8.00 PM CET on Saturday April 9, just three days after the second leg of the Champions League quarter final with Atlético Madrid at the Vicente Calderón.