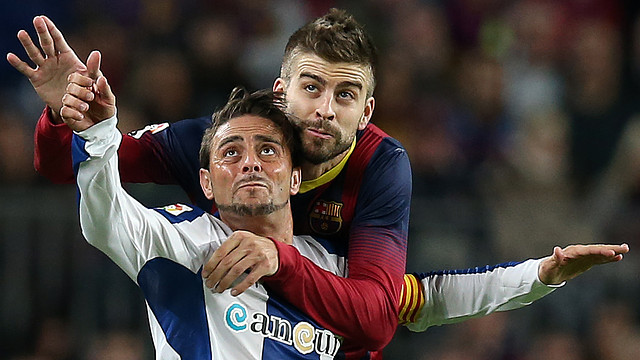 Barça face Espanyol at Cornellà-El Prat on Saturday 29 March at 4 pm CET. Barça-Celta will be played at 8 pm CET on Wednesday 26 March
Following the announcement of the dates for the trip to Bernabeu – Sunday 23 March at 9 pm CET – the Spanish league revealed the kick off times for the next two games, with Luis Enrique's Celta visiting the Camp Nou on Wednesday 26 (8 pm CET) and the City derby at Cornellà-El Prat three days later (Saturday 29, 4 pm CET) setting up three key games in a week.
If Barça see off Manchester City, they will face a Champions League quarter final first leg tie the following week – 1 or 2 April.