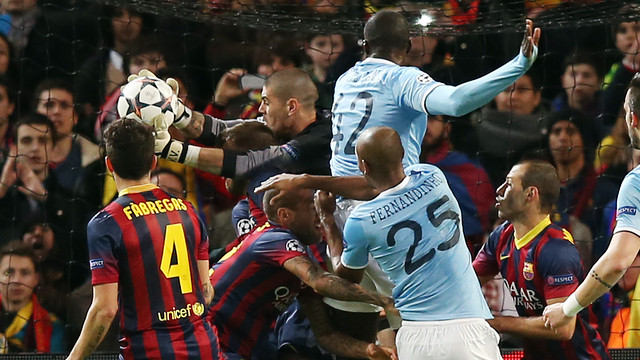 Barça have not conceded in 20 of their 44 games this season, whilst City have avoided conceding in 17 of their 44 matches.

Both Manchester City and Barça share a common objective on Wednesday night – keeping a clean sheet. Barça will be looking to build on their great win at the Etihad, whist City know another goal for their hosts would really harm any hopes of a quarter final berth.
Barça have avoided conceding a goal in 20 of their 44 games this season, 12 in the league, 4 in the Cup, once in the Super Cup and 3 in the Champions League – at the Etihad (0-2), Celtic Park (0-1) and at home to Ajax (4-0). Since that win in Manchester though, they have failed to keep another clean sheet.
City clean sheet once in 7 European games
Manuel Pellegrini have managed to stop their opponents scoring in 17 of the 44 games they have played this year: 12 in the league, 1 in the FA Cup, 3 din the Capital One Cup and just once in the Champions League – in their opening game of the group stage against Viktoria Plzen (0-3).
The last clean sheet that City kept was three games ago, when they beat Stoke at the Etihad in the league 1-0.