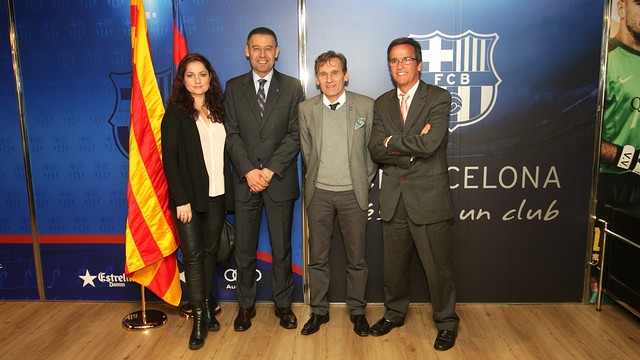 The charismatic player, who featured for Barça from 1979 to 1982, watched the match against Almería at the Camp Nou
The FC Barcelona Museum was visited by a Barça legend hours before kick off at the Camp Nou. Allan Simonsen returned to what was his home from 1979 to 1982. The former Danish player was able to visit the expositions that feature his accomplishments as a Barça player: the 1982 Cup Winners Cup (he scored in the final at the Camp Nou) and the 1981 Cup.
Speaking to Barça TV, the former striker said that he "had a fantastic walk through the history of FC Barcelona." In addition, Simonsen explained that "each week I watch Barça in Denmark, where I live. What this team has done over the years is truly impressive. This type of football is very gratifying."
Barça legend
Simonsen is one of the most charismatic players to ever don the Blaugrana strip. The fans adored him and they affectionately called him "Simonet" due to his short stature. He often played on the right wing and he was known for his ability on the ball and his proficiency in front of goal. As an FC Barcelona player he made 71 appearances and scored 53 goals.