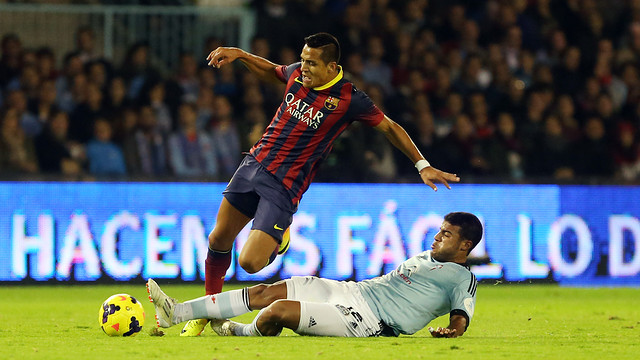 The midfielder, who is on loan to Celta, is one of the leaders of Luis Enrique's team
Bojan and Deulofeu, have successfully recovered from injury and are enjoying playing time with Ajax and Everton, receptively

The three players on loan from FC Barcelona to different teams across Europe are performing admirably. Perhaps the most influential of the three in the first trimester of 2014 is Rafinha Alcántara, who was named the best La Liga player in February by the LFP. The midfielder put in a brilliant performance and scored a beautiful goal against Getafe this weekend. Celta Vigo haven't been defeated in their past five games.
Bojan and Deulofeu, both of whom have just recovered from injury, are also performing well. The Ajax player is getting regular playing time, and his team are in first place in the Eredivisie. In the Europa League, on the other hand, the Dutch side were eliminated by Salzburg.
The player who is enjoying the least amount of playing time of the three is Gerard Deulofeu. The forward, who recovered from his muscle injury in Barcelona, played for 20 minutes in Everton's matches against Tottenham and Chelsea. Everton are seventh in the Premier League, 11 points adrift from a Champions League spot.