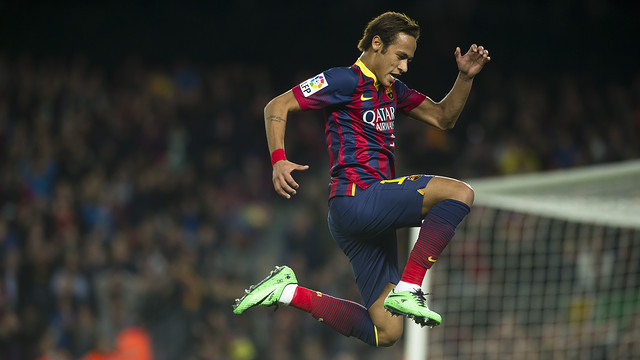 The Brazilian is impressed by the extraordinary determination to win at FC Barcelona
He says he has fully settled in at the club and is loving life in his new city
Neymar Jr has given an interview to www.fifa.com in which he describes his feelings after his first few months at Barça, and comes across as very upbeat about the way he has settled in at such a huge club. "Thank God I've had a lot of good fortune, mainly to have found such a great group of people here, along with players who have made me very welcome" he says. "All of Barcelona, in fact. We're talking about players who have won practically everything there is to win yet remain as humble as ever. That's the main reason why everything is working out well",
He goes on to comment that "I'm very happy to be discovering new things. Right now I'm living my boyhood dream, which was to play for a European club. The fact that it's a huge club like Barcelona makes it a tremendous honour. I like everything about the city: the climate, the people. It's quite similar to Brazil, which helps a lot. There's even a beach!"
[[CITA_1]]
But he feels that at heart he is still the same person as the youngster who made such a massive impact on Santos, "though obviously more experienced having been in new surroundings, in another city and a new country. You learn new things, a new culture, and that's very good". He has also learned a lot from playing alongside Leo Messi, who he says "surprised me a lot, even as a player. I never realised he was so great when I was just watching him on TV.".
Neymar also spoke at length to the FIFA website about the upcoming World Cup, which his country is hosting. "It's a unique opportunity" he says. "We know that only too well. We're delighted about it and happy that other people will be able to come here and discover our culture and country. I know Brazil will welcome everyone."
Read the complete Neymar interview.
We know that only too well. We're delighted about it and happy that other people will be able to come here and discover our culture and country