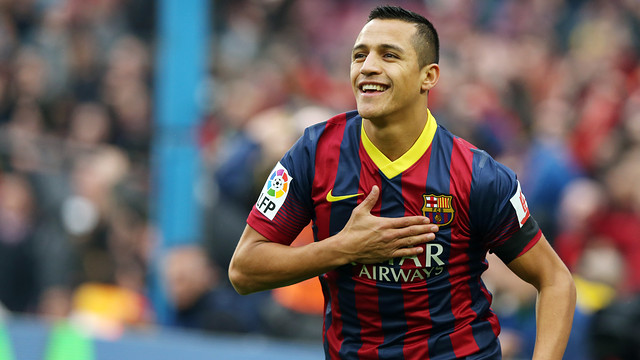 Gerardo 'Tata' Martino will not be able to call on Mascherano or Jordi Alba, both suspended, or Neymar Jr, Dos Santos and Oier
This Sunday FC Barcelona visit what's historically been one of the most complicated grounds in Spanish football, the Ramón Sánchez-Pizjuán. The men managed by Gerardo Tata Martino come into the match knowing full well that the three points in play are crucial given the rival they are up against. After completing the first leg of Copa del Rey semi-final against Real Sociedad, and three days before the second leg at Anoeta, the Blaugrana cannot afford to drop points in the race for the league title.
Notable absences
Martino will not be able to call on Jordi Alba, Mascherano (both are suspended), Neymar Jr, Dos Santos and Oier (injured). Montoya and Bartra are back in the team after they were not included in the squad for the Cup match against Real Sociedad. Afellay and Cuenca did not make the squad.
It's reasonable to assume that Adriano and Bartra will play in the positions left vacant by the two suspended defenders, while Iniesta could also return to the starting line-up.
Sevilla fighting for a European spots
The team managed by Unai Emery want to end the season in the spots that give access to European play next season; they are currently 7th on 31 points. Sevilla haven't had the best run of form lately, of their last four matches they've lost twice and drawn twice. They are five points off the sixth position in the table after last weekend's defeat to Malaga.
Unai Emery, who has been in charge of Sevilla since January of 2013, has never defeated FC Barcelona. With Almeria, Valencia, Spartak Moscow, and Sevilla, Emery has lost of 11 and tied 5 of his matches against the Blaugrana.