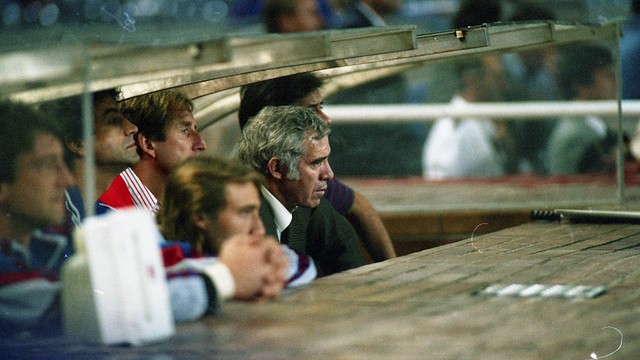 He managed FC Barcelona in the cup-winning season of 1987/88

Luis Aragonés passed away this Saturday morning in Madrid. He was 75 years old. The 'wise man of Hortaleza' was manager of FC Barcelona from the 5th match of the 1987/88 season in replacement for Englishman Terry Venables. Previously, he had managed Atlético Madrid (1974-80 and 1982-87) and Betis (1981-82). Assisted by Carles Rexach, the season ended with FC Barcelona in 6th place in the league, and knocked out the UEFA Cup in the quarter finals, but the season ended in joy when Barça lifted the Spanish Cup, beating Real Sociedad 1-0 in the final.
In all three competitions, he ended with a record of 23 wins, 13 draws and 14 defeats.
He would go on afterwards to manage Espanyol, Atlético Madrid, Sevilla, Valencia, Betis, Oviedo, Atlético Madrid again, Mallorca, the Spanish national team and Fenerbahçe. As Spanish national coach, he led his country to the Euro 2008 title in Austria and Switzerland.
May you rest in peace. Thank you for everything! pic.twitter.com/pXh6ZZuOFt

— Cesc Fàbregas Soler (@cesc4official) febrero 1, 2014