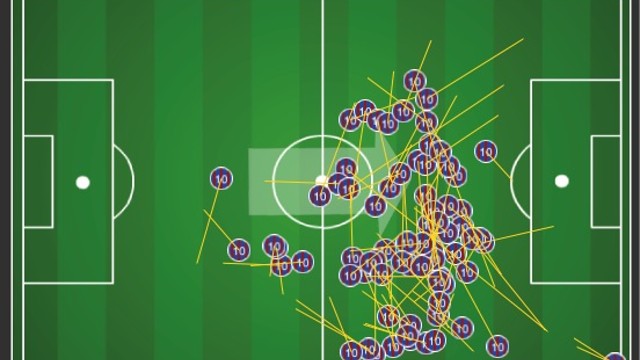 FC Barcelona's last two-goal away defeat was to Real Madrid in 2008 (4-1)
Apart from losing top spot in the league, there were a number of other interesting facts related with last night's 3-1 defeat at Anoeta:
FC Barcelona had not lost an away game in the league by more than one goal since May 7, 2008, when they lost 4-1 to Real Madrid.
Barça have now failed to win any of their last five games at Anoeta. In the league and cup, they have drawn three times and lost twice since Real Sociedad returned to the first division.
It was the second time Víctor Valdés has conceded three goals in a game this season, after the same thing happened in the 3-2 home defeat at the Camp Nou.
The last team to score three goals in a home fixture against Barça was Bayern Munich, 4-0 in last year's Champions League. In the league, it was Real Sociedad when they won 3-2 last season.
The most active player in San Sebastian was Adriano, with 82 passes. He was followed by Iniesta (80), Montoya (65) and Neymar (60).
Meanwhile, the players that recovered the most balls were centre backs Piqué (13) and Bartra (11).
Song lost his first ever Liga match last night. Until now, he had participated in 29 wins and two draws since joining the team.
Piqué and Messi share the longest run of appearances in the first eleven – seven in a row.
Leo Messi's good form continues. He has scored in Barça's last five matches.
Neymar started his first game since January 16, the day of his injury against Getafe.
Gerardo Martino was sent off last night and won't be able to sit on the bench against Almeria at the Camp Nou. The last FCB ,manager to be red carded was Tito Vilanova on August 26, 2012, in the 2-1 win at Osasuna.