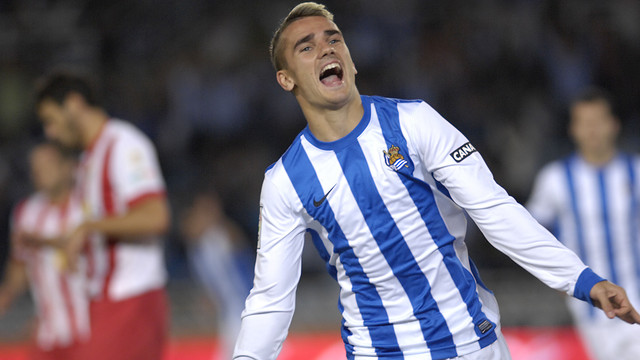 The young Frenchman is among Real Sociedad's most effective players
Antoine Griezmann arrived to Real Sociedad at the age of 13. The young Frenchman was promoted to the first team in the 2010/11 season – he made his debut for the Basque side in the 2009/10 season.
Leading Real's attack
Griezmann made 37 appearances for Real Sociedad in the 2010/2011 season, 35 appearances the following year, and 34 in the 2012/13 season. He scored seven times in the 2010/11 and 2011/12 seasons, and ten times in the 2012/13 season. During this time he gave seven assists in the league and scored three goals in the Copa del Rey.

Breakout season
Griezmann, without a doubt, is enjoying his best season at Real Sociedad. So far he's scored 14 goals in his 19 appearances this year, and he's the league's third top scorer behind Cristiano Ronaldo (Real Madrid) and Diego Costa (Atlético Madrid). He is certainly one of the players to follow on Wednesday night when FC Barcelona take on Real Sociedad in the Copa del Rey.