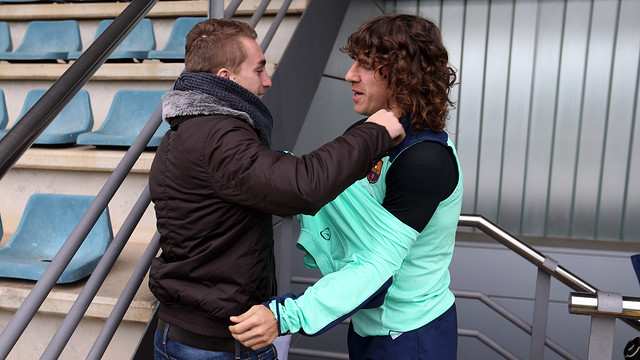 After a month and a half recovering at FC Barcelona, the young striker is back in Liverpool
Gerard Deulofeu is back in Liverpool. He has been at FC Barcelona for the last month and a half recovering from injury, but is now ready to report back for playing duty at Everton FC, where he is currently on loan from Barça.
Deulofeu returned to Barcelona in December, where he has been battling to recover from a hamstring injury in coordination between the medical services at FC Barcelona and Everton.
On Friday he said his farewells to the Barça players and manager Tata Martino before flying to Liverpool to help his club, currently sixth in the Premiership, with what remains of the 2013/14 season.