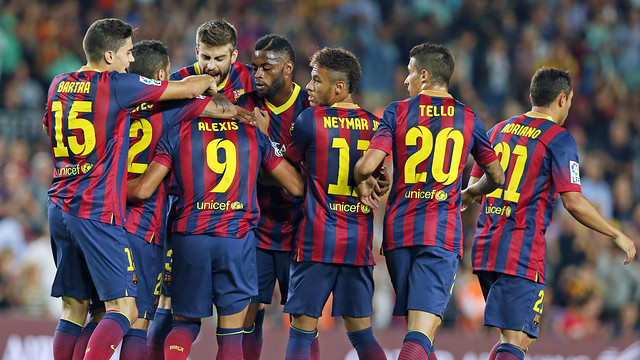 Atlético Madrid are the new league leaders, the first time any team other than FC Barcelona has topped the table since August 19, 2012
533 days later and Barça are no longer top of the Liga table. The Catalans were top of the table from day one of the 2012/13 season right through to the end, and had also been in first place for the first 21 days of the present campaign. But after FCB lost at home to Valencia on Saturday, the two Madrid clubs in second and third place were both gifted the opportunity to move above the leaders. And Atlético did just that with a 4-0 win over Real Sociedad, and go three points clear of Barça, who are now tied on points in second place with Real Madrid.
That means that what was already a league record for the longest spell on top of the table will finally go down in the books as 59 weeks.