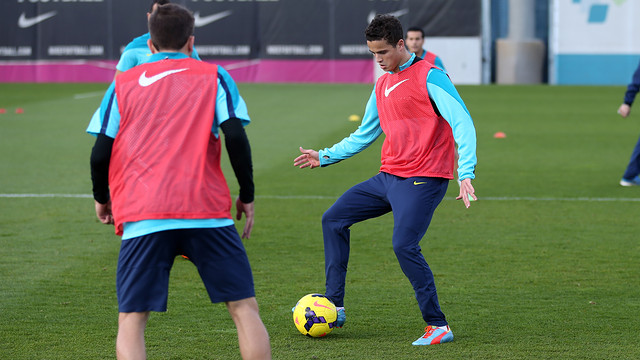 He has not played for FC Barcelona since May 12, 2012, having spent time on loan to Schalke 04 and undergoing surgery in August
Ibrahim Afellay is back in action. He has been declared fit and ready to play for the first time since May 12, 2012, when he was in the Barça team that played away to Betis.
In the summer of 2012, the versatile Dutchman went on loan to Schalke 04, and played ten games in the Bundesliga before a series of injuries forced him out of the remainder of the 2012/13 season. Some months before, on September 22, 2011, Afellay had torn cruciate ligaments in his left knee, and had been side-lined through to April 2012.
33 first team games
The 2013/14 season has not been overly happy for Ibrahim Afellay either. On August 22, 2013 he underwent an operation on a chronic thigh injury, which means he has once again been unavailable for selection this term, although he has been able to train normally since the final weeks of 2013.
Gerardo Martino has already commented that he is an admirer of Afellay and that he plans to make good use of him now that he is fit again.
Ibrahim Afellay joined FC Barcelona in January 2011, and has appeared in 33 official matches, scoring two goals. Those games equate to 28 in the 2010/11 season and another five in 2011/12.