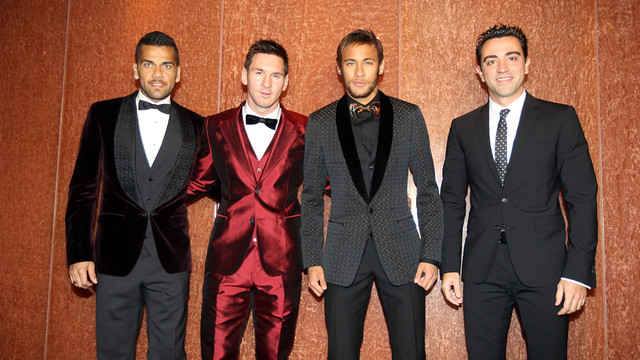 The film shows the flight form El Prat to Switzerland and the return journey to Barcelona
The film of the trip to Zurich made by the Barça expedition on January 13, 2014 for the
FIFA Ballon d'Or 2013 Awards ceremony. Leo Messi came second and Dani Alves, Xavi Hernández and Andrés Iniesta, were selected as part of the FIFA FIFPro/World XI. Neymar Jr also participated in the ceremony held at the Kongresshaus in Zurich.
Once more, Barça were the dominant Club at the event, the team with most players in the World XI and with Leo Messi – the winner of the last two Ballons D'Oro, making it seven years on the run in the world's top three.
Messi won 24,72% of the votes, against 27,99% for Cristiano Ronaldo and 23,36% for Franck Ribéry.