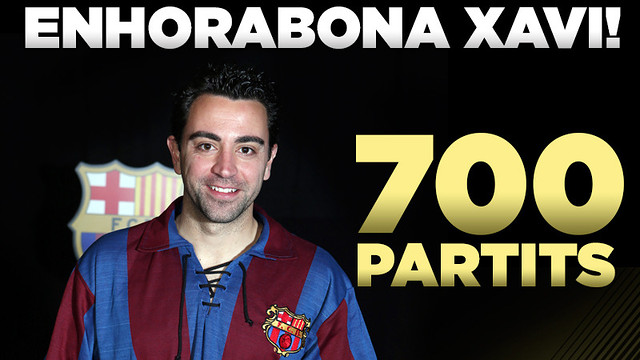 The midfielder will receive a tribute from the Camp Nou fans before Sunday's game against Malaga
On Sunday, before the kick-off of the match against Malaga in the Camp Nou (9 pm), FC Barcelona is to pay tribute to Xavi Hernández for his 700 competitive appearances in a Barça shirt. This way, the fans will get the chance to show their appreciation of Xavi's great achievement. He made his 700th appearance on 16th January in the Cup match against Getafe and reaffirmed his place in Club history for the most competitive appearances.
The fans will be able to enjoy a video featuring the most significant moments in Xavi's career on the stadium video screens.