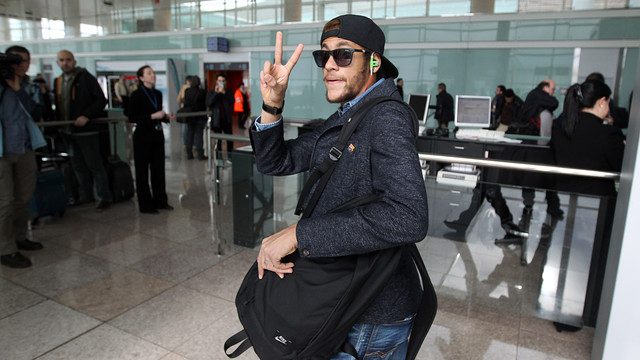 The first team is back off to Madrid, this time to face Getafe in the Copa del Rey
Tata Martino is taking 18 players, which do not include any of Jordi Alba, Sergio Busquets or Andrés Iniesta
The second road trip to Madrid in just a week. On Saturday, Tata Martino and his team were in the Spanish capital to play Atlético Madrid, and just five days later they are back in the city, this time for a Copa del Rey fixture at 22.00 against Getafe.
Their plane took off from Barcelona El Prat Airport at 11.40 and was scheduled to land in Barajas around 12.45. After, the day's schedule involves the players resting in a hotel before heading for the stadium in time for kick-off. Tata Martino has taken 18 players with him, but Andrés Iniesta misses the trip after taking a knock at the Calderón, and Sergio Busquets and Jordi Alba have also been left behind.
Vice-president Carles Vilarrubí and directors Susana Monje and Pilar Guinovart will be representing FC Barcelona tonight in the Coliseum Alfonso Pérez directors box.
The players will be staying the night in the hotel and flying back to Barcelona tomorrow morning.