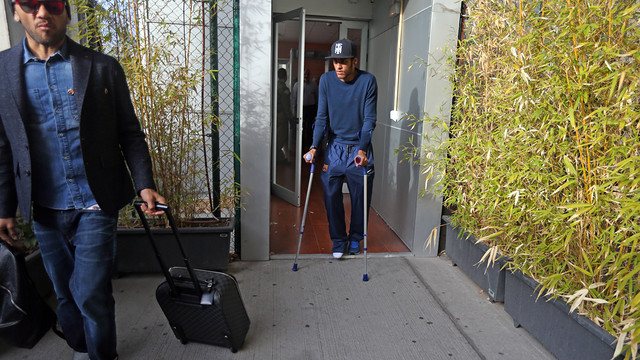 Test have shown that the Brazilian striker has sprained his right ankle
As announced today by the Club Medical Services, tests conducted on Friday morning have confirmed that Neymar has sprained peroneal tendons in his right ankle. He is expected to be out of action for three to four weeks.
The Brazilian was injured fortuitously in the 22nd minute of Thursday night's Copa del Rey second leg against Getafe.
Neymar will therefore miss for certain the next three league games against Levante, Malaga and Valencia, as well as the cup quarter finals against Levante.