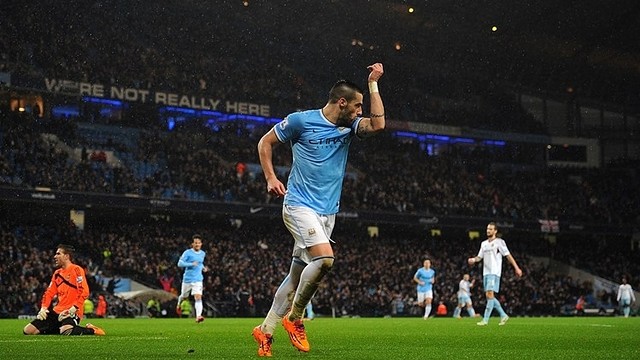 FC Barcelona's rival in the Champions League fired for six unanswered goals against West Ham in the Capital One Cup
A hat-trick from Negredo and goals from Yayá Touré and Dzeko (2) give Manchester City one foot in the final

Manchester City are practically in the final of the Capital One Cup. FC Barcelona's rival in the Champions League (18 February, 8.25 PM CET) crushed West Ham United in the semi-final of the competition.
At the break the result was 3-0 and, at the final whistle, the scoreline had doubled to 6-0. The goals were scored by Negredo (3), former Barça player Yayá Touré and the Bosnian Dzeko (2).
One foot in the final
Pellegrini's team have qualified for the semi-finals of the Capial One Cup for the past five consecutive seasons. This time, however, it looks as though they've wrapped up the tie in the first leg, which was played at the Etihad. The second leg will be played on 21 January, the team's schedule before the match will see the Citizens face Newcastle, Blackburn Rovers and Cardiff City.