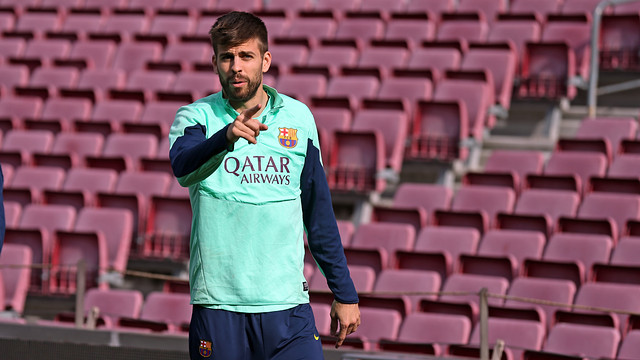 The players in tonight's squad trained today at the Camp Nou, the final session before the second leg of the cup tie with Levante
This morning, manager Tata Martino ran the final training session before the Copa del Rey meeting with Levante. The venue was the Camp Nou, as is usual before home fixtures, and involved the 18 players named in the squad for the second leg of the quarter final. They were also joined by goalkeeper Oier Olazábal, who is recovering from an injury to his left hand.
Once it was over, the players were taken to Hotel Princesa Sofia, where they will rest until about eight o'clock, whereupon they'll return to the Camp Nou for the game.