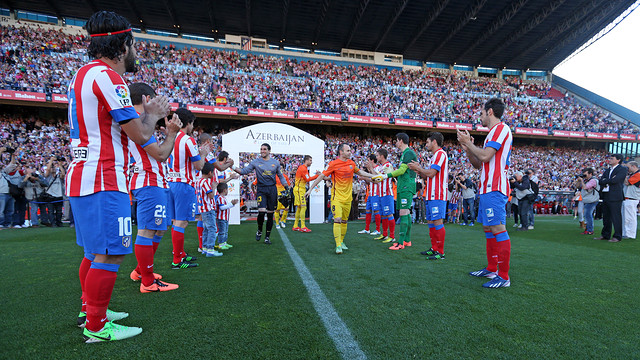 From dramatic comebacks and massive wins to injuries and controversies, with no shortage of magic from the likes of Ronaldo, Rivaldo and Ronaldinho, league games between these two sides have produced a little bit of everything!
Particularly in the 1990s, games between Atlético and Barça were famously dramatic affairs, and in recent years the tradition has resurfaced, with some more thrilling games between the two clubs. Here we look back at the last quarter of a century of Atlético v Barça matches and pick out eight of the most memorable clashes.
1990/91: Ronald Koeman's injury (2-1)
Barça were en route to the first Liga title of the Dream Team era and here they met their main challenger for top spot. Barça lost by the odd goal in three (Zubizarreta saving a Schuster penalty and all), but the worst news of the night was a serious Achilles tendon injury suffered by Dutch star Ronald Koeman.
---
1993/94: Atlético bounce back from 3-0 down
Crazy things happened when these two teams met in the nineties. A Romario hat-trick in just 34 minutes looked to have settled this game with an hour left to play. But in an incredible second half turnaround, Atlético pulled back level and went on to win an extraordinary game 4-3.
---
1996/97: Ronaldo hat trick (2-5)
In his only season with Barça, Ronaldo Nazario was unstoppable at the Vicente Calderón. The Brazilian scored three times away to the defending league and cup champions
---
1997/98: Rivaldo scores from the halfway line (5-2)
In the second-to-last game of the season, Barça had already clinched the title when they travelled to Atlético Madrid. The home side stormed to an impressive win, but the highlight of the game was a stunning goal from Rivaldo, who surprised goalkeeper Molina with an amazing strike from the halfway line.
---
2006/07: Biggest win ever (0-6)
With four games of the season left to play, Barça were fighting to regain top spot after losing to Betis the week before. They managed to stay tied on points with Real Madrid thanks to an absolute drubbing Atlético, the goals coming from Messi (2), Zambrotta, Eto'o, Ronaldinho and Iniesta.
---
2007/08: Ronaldinho's farewell overhead kick (4-2)
Ronaldinho's last ever goal for Barça was scored at the Calderón, and it was one of the finest of his entire career. On the half hour, the Brazilian beat goalkeeper Abbiati with a fantastic bicycle kick although, sadly, the goal was not enough to avoid defeat.
---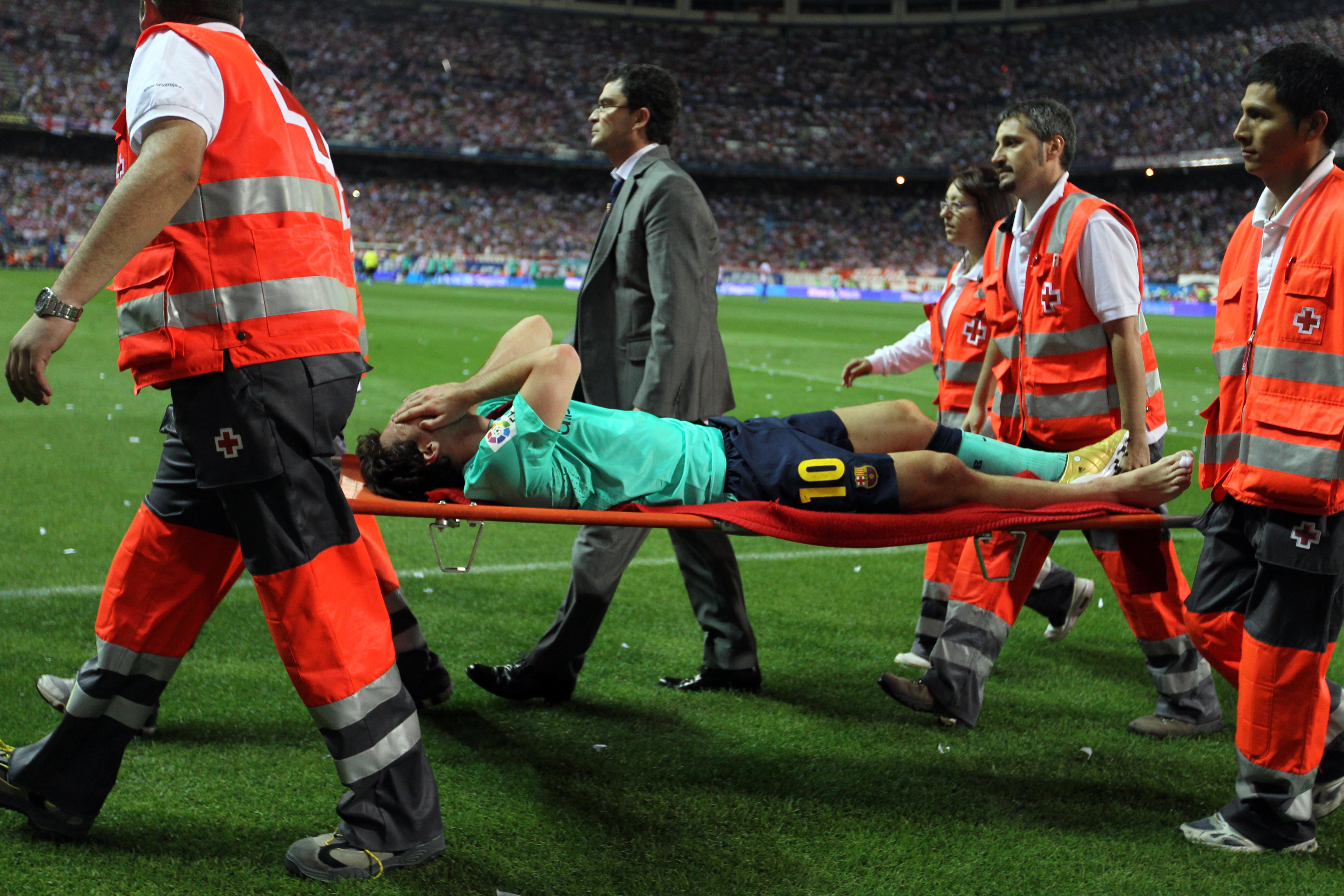 2010/11: Big shock for Messi (1-2)
After three consecutive defeats, Barça got their season back on track away to Atlético in 2010. But the night produced the most worrying of sights for Barça supporters – following a hard tackle from Ujfalusi, Leo Messi was carried off on a stretcher. Thankfully, it was just a sprained ankle and he was soon back on his feet.
---
2012/13: Champion's guard of honour (1-2)
Atlético Madrid applauded Barça onto the pitch before their last league meeting. Tito Vilanova's side went a goal down when reduced to ten men by a Messi injury, but came back to claim the three points.