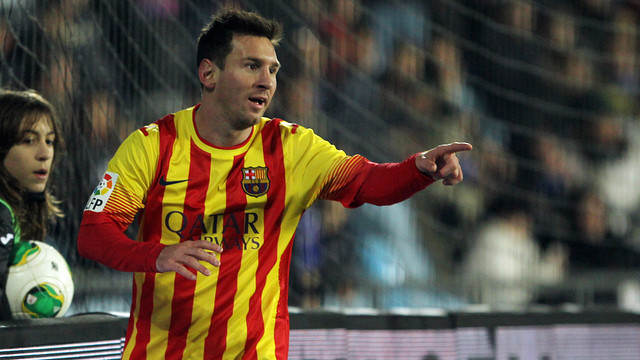 Alves (suspended), Puyol (rested) and Iniesta and Neymar Jr (injured) all miss the clash
The first of three matches in just ten days against Levante kicks off this evening in the Ciutat de Valencia (7 pm, GolT and Canal + Liga). It's the opening match of the second half of the season and FC Barcelona will be looking to extend a great start to 2014 in which they have won three of the four matches and conceded no goals. Coming hot on the heels of this league clash, the same two sides will fight out a two-leg Cup tie, but manager Gerardo Martino has insisted the Cup will have nothing to do with this evening's game.
Alves, Iniesta and Barral all out
Firstly, the league match will be decided over 90 minutes while the Cup tie lasts 180 minutes. Secondly, the two squads may look quite different. Barça are missing Alves (suspended), Puyol (rested) plus Iniesta and Neymar Jr (injured). The Brazilian is expected to be out for up to four weeks. Dongou has been drafted in from the reserves.
Meanwhile, Levante will be without Spanish striker David Barral, whose goals have helped them win their last two games against Malaga and Rayo. Senegal striker Papa Babacar Diawara is also out.
Barça coach Gerardo Martino emphasised at the pre-match press conference that no two games are ever alike, let alone three: "Nobody should think the matches will be similar. A good example is Villarreal v Real Sociedad".
Another big talking point in the match will be Leo Messi. After a prolonged absence due to injury, the Argentine looked sharp in his last outing and is set to put his fitness problems behind him for good.