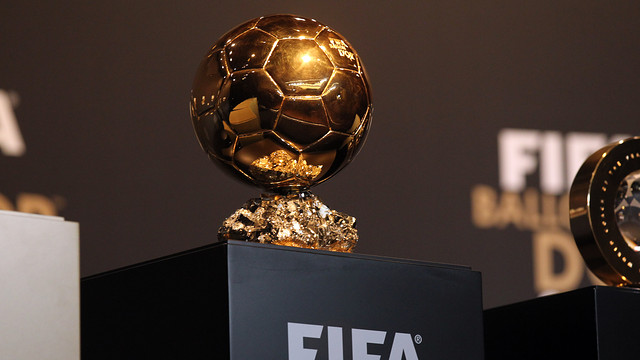 Messi will be in Zurich on Monday evening for the award ceremony of the 2013 FIFA Ballon D'Or. alongside fellow finalists Ribéry and Cristiano Ronaldo
Club President Sandro Rosell, as well as a number of board members, will accompany Messi and tHE Club's candidates for the FIFA /FIFPro 2013 XI
FC Barcelona will again be well represented at the Gala Award ceremony for the FIFA Ballon d'Or in Zurich on Monday evening. Leo Messi, who is one of the three finalists, will be flying out by private jet at lunchtime. leaving at about noon and arriving at 13.45.
Rosell heads Club party
FC Barcelona President Sandro Rosell will be flying out with Messi, acompanied by vice-presidents Josep Maria Bartomeu and Carles Vilarrubí,board members Jordi Mestre and Manel Arroyo and professional football director Andoni Zubizarreta. The plane will also carry the players competing for a place in the FIFA/FIFPro 2013 and Neymar, who is a candidate for the Puskás Prize. A number of players' family members will also be travelling.
The party will go straight to their hotel once they arrive in Zurich and Messi will face the press at three in the afternoon alongside Frank Ribéry and Cristiano Ronaldo, the other two finalists. The Gala itself begins at quarter past six, with FIFA President, Joseph Blatter greeting the three on the red carpet.
By eight o'clock, the winner should have been announced and FIFA/FIFpro XI candidates Valdés, Jordi Alba, Piqué, Alves, Sergio, Xavi, Iniesta, Messi and Neymar will also know if they have been selected. The Puskas Prize will also be announced – with Neymar's goal for Brazil against Japan in the Confederation Cup amongst the contenders.