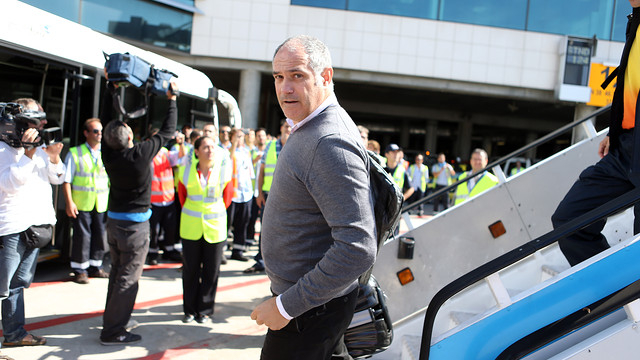 The Barça sporting director is going to Argentina together with Dr Ricard Pruna and Pepe Costa to follow Messi's progress
Sporting director Andoni Zubizarreta will fly out to Argentina on Tuesday, together with Dr Ricard Pruna and Pepe Costa from the technical staff, in order to get a first hand view of Leo Messi's progress. Messi picked up his injury against Sevilla on 10th November and has been undergoing the second phase of his treatment in his home country since the end of last month.
So far, the treatment has been supervised by Dr Daniel Martínez and kinesiologist Luis García, both of whom also work with the Argentina national squad. As planned, FC Barcelona fitness coach Elvio Paulorroso has also been working with Messi since Thursday
Before flying to South America, Andoni Zubizarreta will attend next Monday's Champions League round of 16 draw in Nyon. Following that, he will stay in Argentina until the 21st when he will travel to Madrid to watch Barça's game against Getafe.