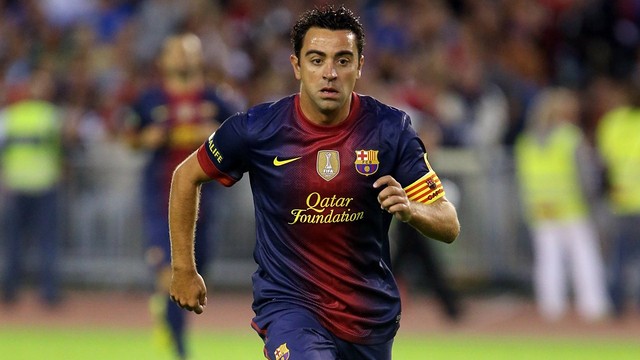 In an interview with Catalunya Radio, Xavi Hernandez defended Barca's performances, as well as Tata Martino's leadership, and was adamant that the team's style of play, and attitude, were "not negotiable".
"We believe in what we are doing, but there is a negative element surrounding the Club that doesn't help" Xavi said.
Xavi added that "I hear things, and what I don't hear people tell me about, and it seems there are more negative comments than even we are used to…… but to be honest, the only time the team has given the impression of not being in control was in the first half against Ajax, and perhaps at times in Bilbao….. we thought we'd changed the Barça dynamics, but it still appears that the glass is half empty"
Xavi insisted that Barça's style of play has not changed, but emphasised that "what has changed is that now everybody wants to play like Barça do: Rayo, Betis, Osasuna, Celta…",
Having said that, Xavi accepted that the team is not at their very best, stating that "We are losing more balls than normal, and it's something we have to correct".
With regard to Tata Martino, Xavi did not agree that the coach doesn't value sporting merit when preparing lineups and said that the Argentinian is "a leader, who's really fair, knows loads about football, and has very clear ideas, and he hasn't come to change anything, but wants to get back to where we were before".
Xavi also does not believe that Barça have to change their "modo operandi". He insisted that "Whether Cesc or Segi Roberto play, we still play the same way. Nobody in the squad would benefit from a change in our style of play. We're not made to run 30 or 40 sprints per match, what we want to do is control the game".
On a personal level, Xavi said he feels "in good shape….even better than the previous two seasons" and that he intends to fulfill his contract which ends in 2016. "I'm 33, I'll be 34 in January, and I'm excited about the challenges ahead, challenges that I wouldn't have with any other team."