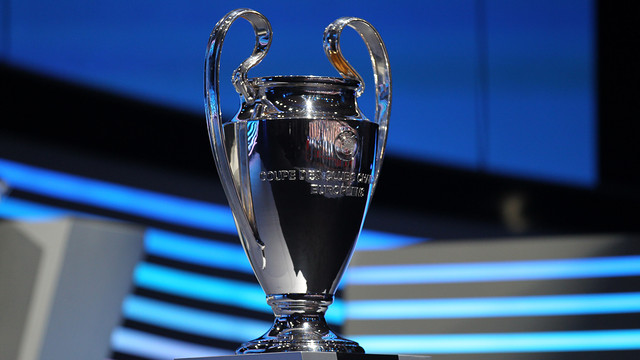 Bayer Leverkusen, Galatasaray, Olympiakos, Manchester City, Schalke 04, Arsenal and Zenit St. Petersburg are the teams FC Barcelona could face in the next round
With the top spot of Group H secured, Barça know which teams they could possibly face in the next round of the competition. The draw for the Round of 16 will be held next Monday. Here are Barça's possible rivals:

Bayer Leverkusen
Runner up in Group A, behind Manchester United and ahead of Shakhtar Donetsk and Real Sociedad. They won ten points and were only defeated by the English team.

Galatasaray
Without a doubt, one of the big surprises of the tournament. Everyone expected a relatively placid road to qualification for Madrid and Juventus in Group B, but in the last match, the Turkish team eliminated the Italians.

Olympiakos
The Greek team, managed by former Madrid player Míchel, secured the second spot of Group C thanks to two goals from Saviola in the last match of the group stage. The group was won by PSG and Benfica and Anderlecht were eliminated.

Manchester City
Trailing Bayern Munich throughout the group stage, the team managed by Manuel Pellegrini fought back from a 2-0 deficit at the Allianz Arena in the last match of the group stage, but they finished just a goal shy of claiming the top spot. They are one of the more dangerous rivals Barça could face.

Schalke 04
Runner up of Group E after they defeated Basel (2-0), who were second in the group coming into the last match of the group stage. Chelsea won the group and Steaua Bucharest finished last.

Arsenal
The toughest group of the competition concluded with a three-way tie on 12 points. A goal from Grosskreutz on 87 minutes gave Borussia Dortmund the win and the top spot. Arsenal, who led the group coming into their match against Napoli, dropped to second when they lost 2-0 to the Italians.
Zenit St. Petersburg
The Russian team qualified for the Round of 16 with one win from six matches. With 6 points, they bested Porto and Austria Vienna (both with 5 points), Atlético Madrid won the group (16 points).