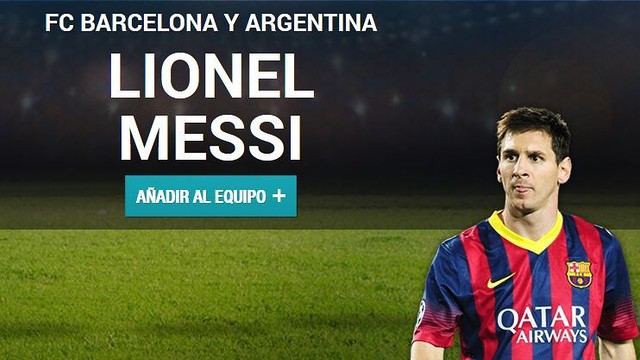 The FC Barcelona striker and defender are both in the list of 40 candidates for the UEFA best eleven of 2013, voted for by users of uefa.com
Voting closes on the 9th of January, and the UEFA best team will be announced on the 15th of January

Up until Thursday 9th of January, all those who wish to can vote for the UEFA best team of 2013, via the UEFA web site. This week the list of candidates for the best eleven was published, which includes two FC Barcelona. Leo Messi, who is amongst the best forwards, and Gerard Piqué, one of the 12 pre-selected defenders.
The players most voted for by users on the web uefa.com, will be included in the UEFA best team of 2013, which will be announced on Wednesday 15th of January.
The goalkeepers nominated are Cech, Courtois, De Gea, and Neuer. Defenders are Alaba, Chiellini, Dante, Hummels, Ivanovic, Lahm, Lichtsteiner, Filipe Luis, Kompany, Piqué, Sergio Ramos, and Thiago Silva. Midfielders nominated are Bale, Gündogan, Isco, Pogba, Ozil, Matic, Matuidi, Reus, Ribéry, Robben, Schweinsteiger, and Touré. Finally, the forwards are Agüero, Cavani, Diego Costa, Falcao, Ibrahimovic, Lewandowski, Mandzukic, Jackson Martínez, Leo Messi, Müller, Cristiano Ronaldo, and Van Persie.
VOTA Millor equip de la UEFA 2013