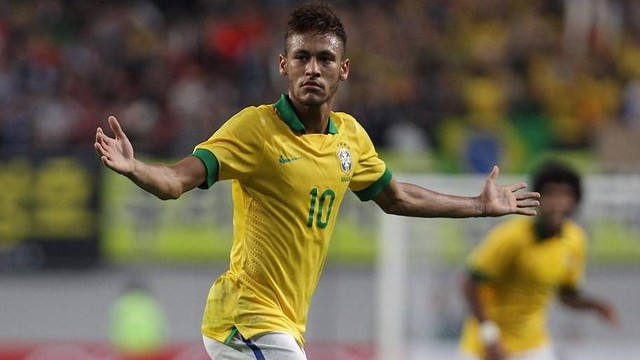 The Barça striker plays a big role in Nike's latest ad
The video also features some of his Brazilian team-mates such as Thiago Silva, David Luiz, Paulinho and Bernard, as well as national team coach Felipe Scolari

Neymar Jr plays the staring role in a new Nike ad. The Barça striker shares the limelight with Brazilian team-mates Thiago Silva, David Luiz, Paulinho and Bernard, as well as national team coach Felipe Scolari. Former Barça star Ronaldo also makes an appearance.
This spectacular ad pulsates to the rhythm of samba and moves from the football pitch, to the city and the beach. There's a 'mini' version of David Luiz and Bernard shows off his dribbling skills on the wing.
However, the final part of the ad is for Neymar Jr. He receives the ball on the pitch and beats all the opponents in his path on the beach and then scores an incredible goal. The video ends with a clear message: "Dare to be Brazilian".