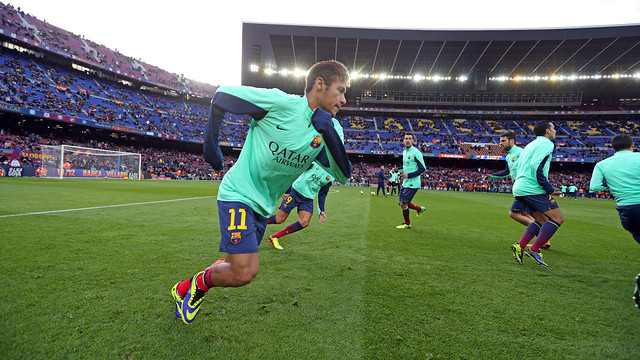 The Brazilian doesn't not let the ball touch the ground during the warm-up at the Camp Nou
Neymar Jr receives the ball and doesn't let it drop. The images, taken from the warm-up before a match at the Camp Nou, show the wonderful ball skills of the Brazilian player. It's pure magic and worth watching time and again.
It's worth remembering that Neymar Jr has begun his career at FC Barcelona in spectacular fashion. In 22 matches he's scored 11 goals. The stats speak for themselves, with 17 wins, 4 draws, and only 1 defeat.