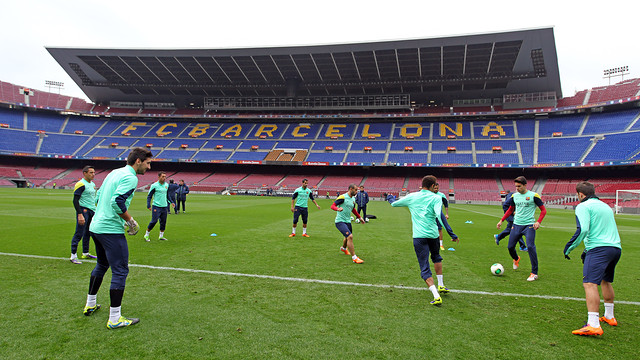 The squad trained at lunch time ahead of tonight's game against Cartagena
The squad trained at the Camp Nou this lunchtime ahead of the game against Cartagena. All 16 players called up for the game, plus Sergio Busquets, Gerard Piqué and Dani Alves took part, with the players on call tonight doing some ball work whilst Busquets and Piqué put in some extra work and Alves continued with his recovery programme.
The squad then went for lunch at their hotel, where they will stay until kick off at 10 tonight.