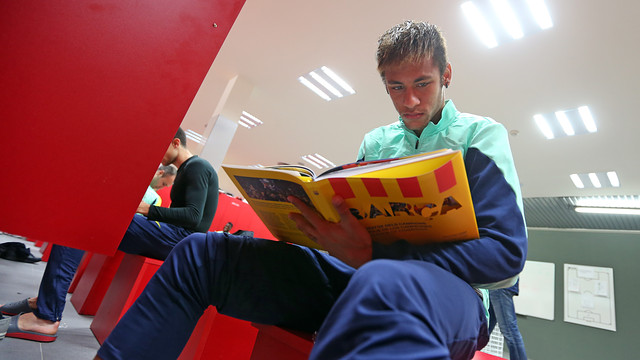 The first team players received copies of the book that chronologically depicts the 2012/13 season and the start of the 2013/14 with never before seen photos
The book 'Barça. The courage of the champions' went on sale this Monday. The book is the latest installment in the series of books that started with 'Barça. The best year of our life' (2009), which was followed by 'Barça. We're making history' (2011) and 'Barça. Proud of our colours' (2012). More than 60,000 copies have been sold. Part of the proceeds are allocated to FC Barcelona Foundation projects.
'Barça. The courage of champions' includes never before seen images from the 2012/13 season, a season that will always be remembered for Tito Vilanova and Eric Abidal. The difficult moments were a hard blow for a the whole team, but the courage demonstrated by the two men through their respective illnesses proved to be a source of strength for the team and the fans. The winning character of the team was shown as Barça claimed the league title with a record haul of 100 points after having completed the best first half of a season in the history of the competition.
The start of the new season brought Neymar and Tata Martino to the team, and Barça fans found their enthusiasm renewed.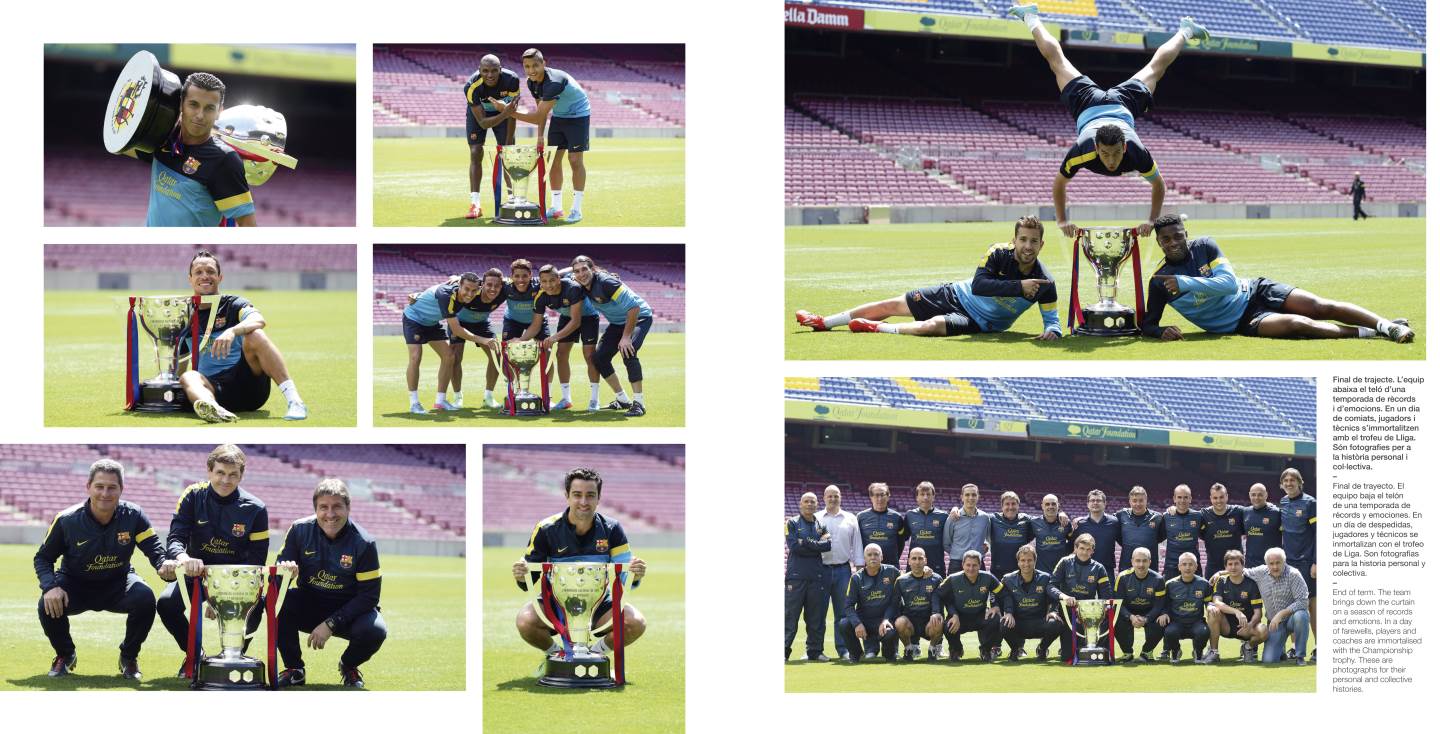 The book has a special section dedicated to Xavi Hernández. Historic photos of the vice-captain, who joined the team when he was 11 years old, are in the book. His career coincides with the footballing revolution that Barça started years ago.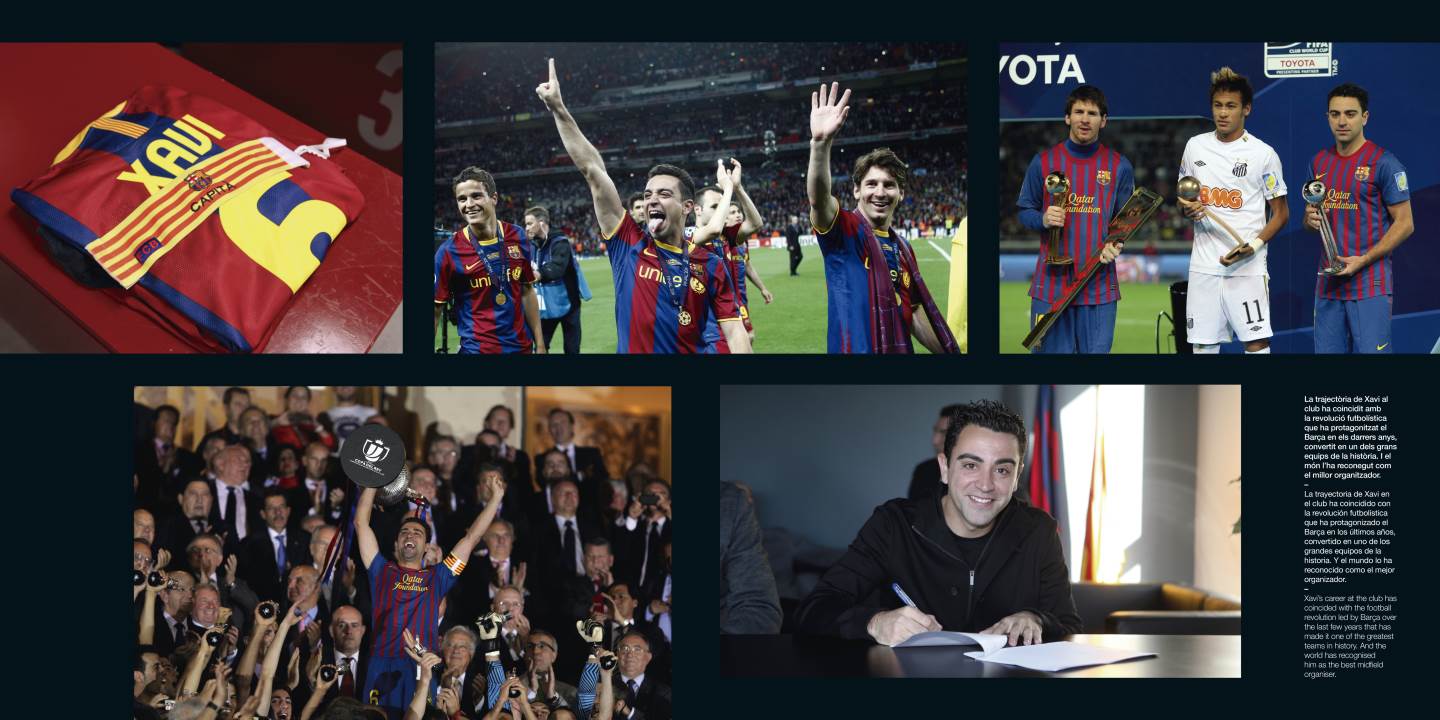 Like in past editions of the series, Miguel Ruiz, the Club's official photographer who accompanies the team, captured the good and bad moments with incredible sensitivity.